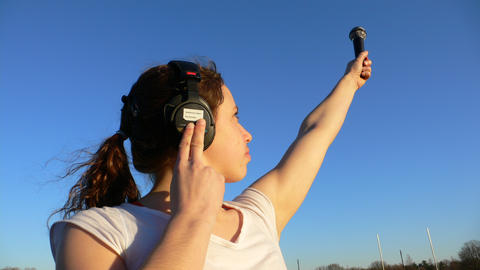 Everyone has a story to tell or knows someone who does. There's a wealth of stories in our community that get shared only within small circles. These stories should have wider exposure within and beyond the diverse communities living on the East Side of St. Paul. And they should be told in the voices of the storytellers, not outside reporters. East Side Stories will bring the craft of storytelling for radio directly to the people who have the stories to tell. This craft will be a powerful tool leading to deeper and more creative cultural expression directly in the voices of our neighbors.

You do not need any radio experience or technical knowledge to participate. East Side Stories will train and mentor interested community members in the art and technical aspects of audio storytelling. Participants will learn all aspects of audio storytelling including:
identifying good stories

interviewing techniques

recording techniques

story and narration writing, editing, recording

peer review and revision process

audio file editing and show production
Workshops, listening sessions, small-group and one-to-one mentoring -- these will all be a part of the experience.  Our goal is to provide an opportunity for everyone interested to find a role they are comfortable with and develop the necessary skills to create works for radio.  We will be working with locally-based professionals and the staff at our partner radio station, WEQY, 104.7 FM in Dayton's Bluff.
Interested?  We'll be reaching out in late spring 2018 to announce informational sessions in June where you can learn more and get involved.  In the meantime, we'll be posting updates and announcements on this site (http://fireonthebluff.com/) and WEQY's station site (http://weqy.org/).  If you'd like to be on an email list for announcements, email me -- barry@fireonthebluff.com -- and I'll get you on the list.
Stay tuned...