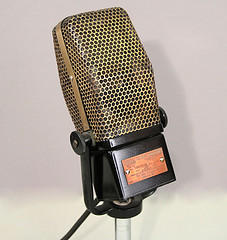 Nuestro Pueblo San Pablo  is a new bi-lingual radio novela and live-performance series to be produced by and feature the St. Paul East Side Latino community and broadcast on Dayton's Bluff's new low-power FM station, 104.7 East Side Community Radio. 
Back in the spring of 2014, I began attending organizing meetings at the Dayton's Bluff Community Council office for a new low-power FM station now dubbed WEQY.  Dayton's Bluff and its collaborators worked hard to secure this powerful new neighborhood resource and reached out immediately to residents to help shape what this station will be.  Having been a radio junkie since before I could read and having done community radio back at Oberlin College, I was excited to get involved. 
Around the same time, the John S. and James L. Knight Foundation's St. Paul Arts Challenge competition was announced.  My love of radio drama and theater led me to dream up the idea of collaborating with Teatro del Pueblo to create a community-driven radio novelas series for the soon-to-launch WEQY. The new station is perfectly situated to provide a voice for the East Side'sdynamic and diverse Latino community.  And securing a prominent grant to launch a creative project like an ongoing radio novela series with accompanying live theater performances -- all based here on the East Side -- what an opportunity!
So I called my friend Al Justiniano at Teatro del Pueblo and he immediately got on board with the idea.  I submitted the initial proposal to the contest and we made it as a finalist!
On the evening of September 29th the Knight Foundation announced the 42 winners of the first year of the Knight Arts Challenge St. Paul.  Yes, we can now let the world know that we were selected! We'd like to extend a huge thank you to the Knight Foundation and the local arts organizations and artists who took the time to bring this challenge to St. Pauld -- including the 10 intrepid local readers who reviewed all 800+ idea submissions. 
Look for our blog posts about being a proud member of the first cohort of St. Paul artists participating in this prestigious initiative.  And get ready --  we'll soon launch this exciting collaboration between the Latino community on the East Side of St. Paul, Fire on the Bluff, Teatro del Pueblo, Dayton's Bluff Community Council and WEQY. 
Stay tuned to this site for all the news and details.  Also follow the project on Twitter if you like your updates immediately and in short bursts.