Submitted by Barry Madore on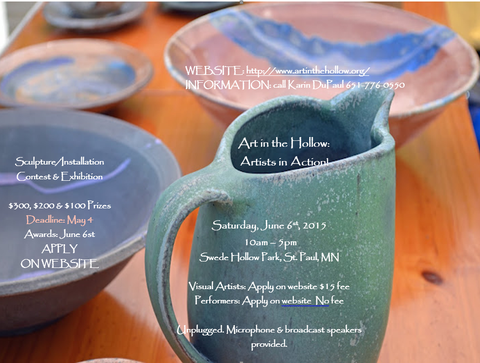 The 3rd annual Art in the Hollow arts festival is happening this Saturday June 6th in St. Paul's Swede Hollow Park.  Fire on the Bluff will be there with the Airstream to bake up some tasty pizzas for sale.  Technically speaking this will be our public debut.  Join us!
We'll be parked with other food stands in the parking lot just off of Payne Avenue beside the Hope Academy charter school on Beaumont where the west entrance to Swede Hollow Park is located.  Check out the Art in the Hollow Facebook page -- link below -- for more info including directions.