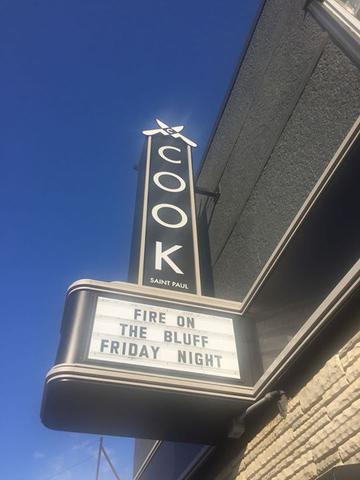 It's true!  We're taking over Eddie Wu's fantastic diner, Cook St. Paul, from 5-9 this Friday November 13th.  We'll be serving up our classic pizzas like margherita, Vento (carmelized onion marmelade) and Sicilian sausage but will also be collaborating with Cook to introduce kimchi and Korean short rib pizzas as well.  The collaboration doesn't end there -- our good friends Heavenly Day Café will be making gourmet salads and their famous chicken wings to round out our menu for this, our first sitdown restaurant experience.  Oh, and any rumors that our infamous Nutella calzones may make an appearance have a serious chance of becoming true. 
So, come join us for faboulous Neapolitan style pizzas, great salads and wings, great local beers and Eddie's inventive sake cocktails.  And if lines are anything like the blockbusting turnout for last week's Cook Friday night popup, we'll be prepared to offer takeout as well -- right from the the window of our 1967 Airstream. 
Don't miss this one, folks.  By the way, despite the Facebook event page's link, no tickets required, just show up!