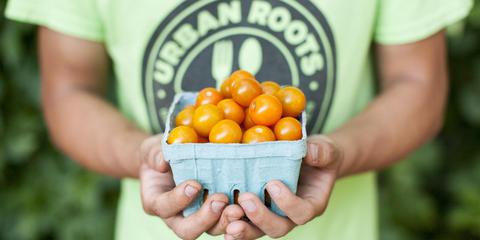 Thursday, September 14, 2017 - 5:30pm
Fire on the Bluff is collaborating with Urban Roots to bring unique pizzas featuring Urban Roots produce to our community. This will be a picnic-style dinner at Urban Roots' urban farm and demonstration site on 463 Maria Ave. Come celebarate Urban Roots Youth and everything Urban Roots does in our community!  It'll be a family-friendly evening celebrating youth, community, and great food!
Funds collected from ticket sales will go towards programming for Urban Roots' 60 youth interns. Urban Roots offers youth ages 14-18 from Saint Paul's East Side paid internships in our three program areas: Market Garden, Conservation, and Cook Fresh. Our progressive program model engages youth in career exploration, entrepreneurial ventures, 21st Century job skills, self-discovery and more!
Register via the link below...